How to Launch into Full-time RV Travel
---
1. Find the right RV/ vehicle for YOU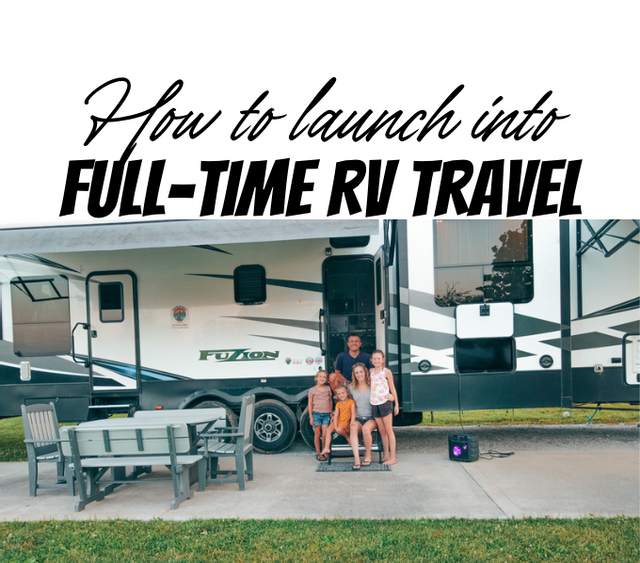 Finding the right RV for you might be a little trial and error, but you can always rent RV's to see what works best for you. Here are the 2 types of RV's we have had and the Pros/ Cons between the two:
Motorhomes: 
Pros: 
-you can get up and walk around on travel day
-comes with a generator (ready to boondock)
-you can pull a small car behind it
Cons: 
-kids safety 
-passenger might be a side seat driver
-tire blow outs can be very dangerous
-harder for a family of 4 or more to have a designated space for you or the kids.
-Dinghy tow for pulling that vehicle is about 4K+ to get installed, and only certain cars can be pulled behind unless its a dolly (2 wheels up) 
Toyhauler: 
Pros:
-The deck!! 
-Usually comes with a generator, unlike other fifth wheels
-larger freshwater tank/ black and gray tanks- more suitable for boondocking 
-garage area is a blank slate!
Cons:
-The are heavier, we suggest a Dually, and they are EXPENSIVE and harder to find. 
-That being said, getting around in cities with a dually can be a challenge.
-You need to stop to go potty/ eat
2. Downsizing your things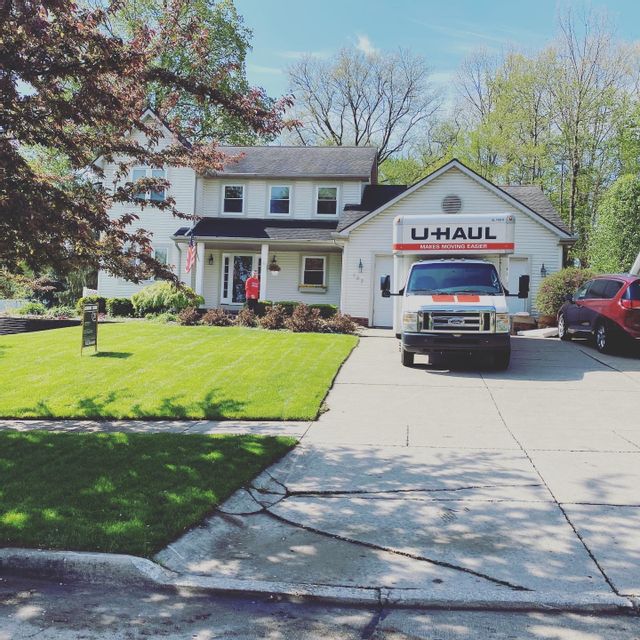 How do you eat an elephant?
One. bite. at. a. time. 
This step can be overwhelming, but the key really is to take it room by room and give yourself at least 6 months. Start first with decluttering and finding the trash and things you can donate. As you get closer to launching, start selling things. We started a private facebook group and started inviting friends to it and posting things we couldn't take with us and did not want to store. 
2. Shake Down Trip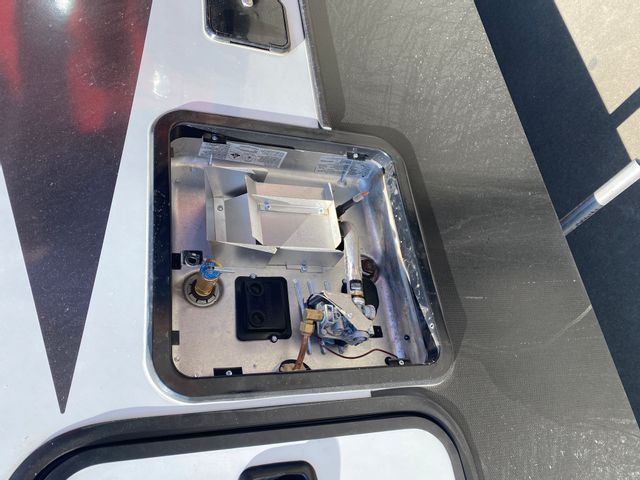 FREE Downsizing Sale Spreadsheet
We planned a 2 month shake down trip, and hired someone we trusted to sell the big things like furniture. We kept track on the Downsizing Sale Spreadsheet and I gave her 20% of all the things she sold. Prior to leaving on the trip, I set the price range I desired. 
Things definitely "shook" off, like any new RV in the beginning, its good to "test it out" for a little while and make sure all is good to go! 
We just got a brand new 2021 Keystone Fuzion 429 and LOVE it to this day! 
Changing your domicile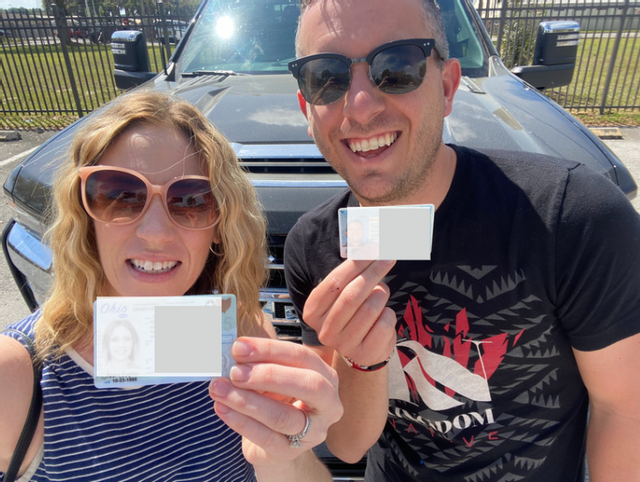 A domicile is your "place of residence/ permanent address." This is important for homeschooling kids. 
We went through escapees. We changed our domicile on our shake down trip to Florida. You can choose Florida, Texas, or South Dakota. 
For homeschooling we chose to go through the umbrella school,  Hillcrest Academy Free School. This makes it less complicated and so much easier than having to keep track of a portfolio. 
Common Questions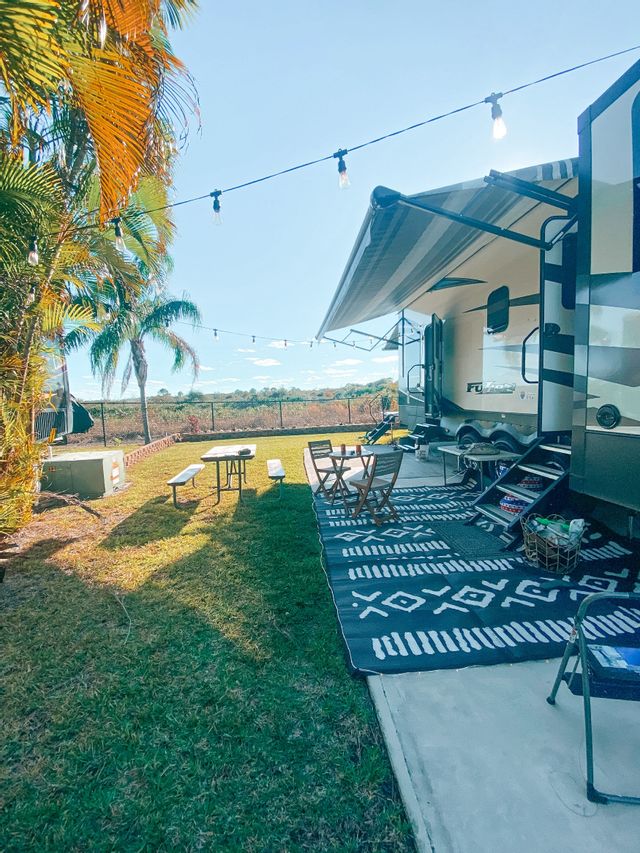 1. How do you make income on the road? 
There are so many different ways!! Remote work has become more popular these days. For us, we have a few income streams. Rob is a licensed insurance agent and can work from almost anywhere, I (Ashley) have a large direct sales team, and I also do content creation as well. 
Looking for income? click here for more info 
2. What internet do you have?
We use T-mobile home internet and it works great! $50/ month and its month to month! 
3. How do you make friends on the road? 
4. How do you afford the campsites?
We use the Thousand Trails membership.
Contact our girl Jennifer Runyan at 469-875-7827 and tell her the Peeples sent ya! 
We also are set up for boondocking with a generator, lithium batteries, and solar. 

Have any other questions? Please contact us: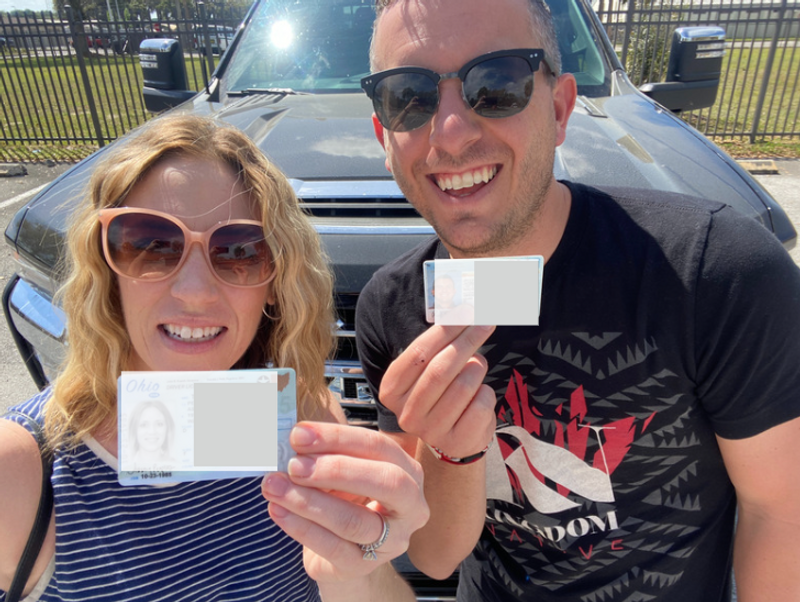 Click an image below to display the larger version.