7 Big Rig Friendly State Parks
---
Here are 7 Big Rig Friendly State Parks our 44 ft Toyhauler fit into!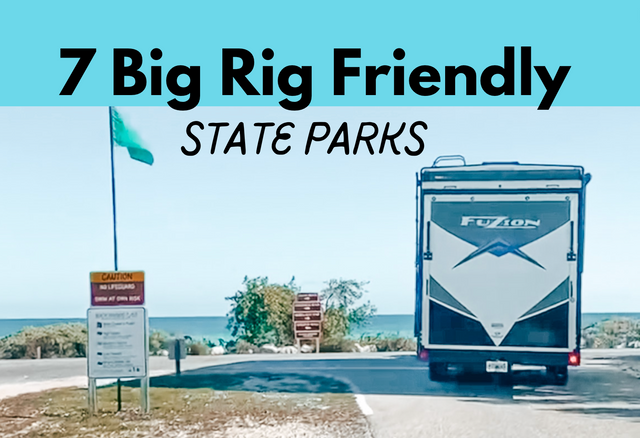 Often times, when you have a large RV,  fitting into small campgrounds and especially state and national parks can be a challenge.
Here are 7 Big Rig Friendly State Parks we have loved so far and we have a 44 ft Keystone Fuzion Toyhauler that is 44ft long!
1.
Bahia Honda, FL-
This State park is located in the Florida Keys, closer to Key West. The spots along the water are definitely larger, however we did fit into a 44 ft spot, and just didn't drop our deck. If you came here, bring the bug spray, or we suggest using a 
Clam
. We highly recommend this one because it has roll-down sides, rather then additional sides you have to purchase and aren't easy to store. We keep a folder of places to check out when you get there. Here is our
google map of saved locations in the FL KEYS.
2.
Fort Desoto, FL
- This is on the west coast of Florida and close to St. Pete Beach, which has been named the Top Beach for a few different years. We haven't camped here yet, but our friends have and there was plenty of room for their big rig! We actually prefer Ft. Desoto beach over St. Pete Beach because of the parking options. The kids found sand dollars, and starfish too! Check out our
google list of our top favorite places around St. Pete Beach
area.

3. Fall Creek Falls TN- This is a little out of the beaten path, up a mountain with virtually no cell signal. The spots a big rig can fit into may be very unlevel and tight, but if you are willing to try it, it was worth it for the Waterfalls and hikes! 

4. Topsail Hill Preserve, FL- This is near Destin Beach, FL and an absolutely beautiful campground. We suggest bringing bikes. Parents, if you happen to have an e-bike, it will come in handy! The walk to the beach is close enough, but you will want a wagon to bring your beach gear, but if you have a bike its a fun bike ride away! You are close enough to Destin Beach where you can catch the sunset and get beautiful family pictures on the sugar sand beach and see the airstream food trucks! Check out our google maps list of our recommended locations in Destin Beach. 

5. Gulf State Park, AL- We stayed here for a few nights and LOVED it!! If you bring your bikes, you can get to the beach pretty quick from the state park over the boardwalk. 

6. Deer creek State Park, UT- This is south of Salt Lake City. It was beautiful, over looking the mountains and the Provo River. 

7. Boyd Lake State Park, CO- Just outside of Ft. Collins, Colorado was this beautiful, busy state park, right on Boyd Lake! It was less then an hour drive through the mountains to get to Estes Park, Co-- a must see!!! 
What has been your favorite Big Rig Friendly State park so far? 
For More RV related tips follow us on our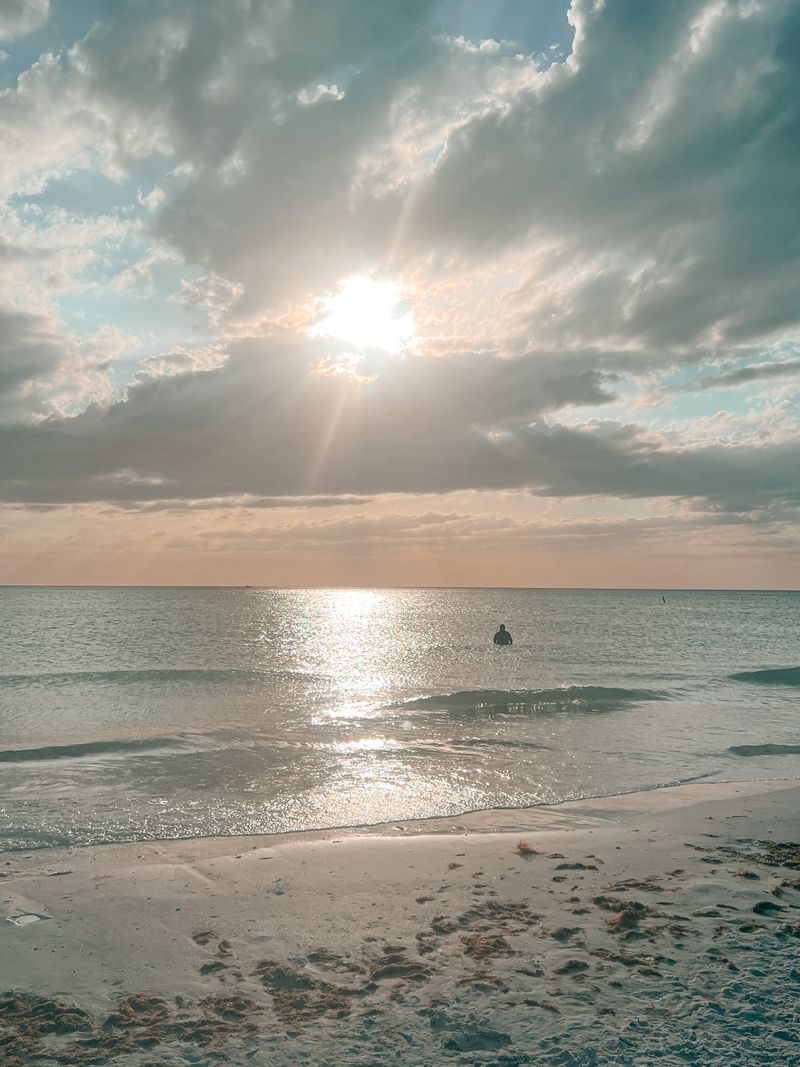 Click an image below to display the larger version.