Top 5 Experiences in Kauai
---
Kauai is a little bit of heaven on earth.
Kauai is a unique place that offers so many different experiences and environments depending where you are on the island. It is known for the newlyweds and nearyly deads for a reason. Everything shuts down after about 8:00pm at night. The food is out of this world, but also pretty expensive.
1. Doors off Helicopter ride
- This experience is a MUST-DO! We loved it so much we did it TWICE! We came in 2018, and it was so memorable that we promised if we ever came back, we would do it again! Last time we went in February and it was VERY rainy, so we saw tons of waterfalls and rainbows. This time we went in December, and we had beautiful weather, but didn't get the rainbows this time. We went with Jack Harter last time, and this time we went with Air Kauai. Both were amazing, but we really loved the music they played on our flight with Air Kauai.
2.
Captain Andy's Napali Coast Sunset Cruise
- This was absolutely INCREDIBLE! We got an amazing evening for it. We were told that normally, the waves are very choppy in the winter and that we happened to get one of the most beautiful winter evenings! The staff was amazing and very friendly. The
music playlist
was so good, Rob asked the Captain for it! The dinner was VERY good too, but nothing beat the view and the fresh air as you watch overwhelming beauty where the mountains meet the ocean!
3.
Kauai Backcountry Adventure Tubing
- This was a UNIQUE experience! The owner of AOL purchased the sugarcane land and now you can actually tube through the sugarcane shoots! The staff was incredibly funny with high energy. This was a great excursion even the kids could do! They finish with a nice lunch!
4.
Best Luau on Kauai
- This redeems the last Luau we went to that was rained out in 2018 on Maui. This was very authentic and the food was wonderful. The entertainment on the ocean was a sight to see and something we will always remember. It was a beautiful area to get photos before, we recommend getting there early and bring a light jacket, as it can get windy once the sun goes down!
5. Drive up through Waimea Canyon State Park - Be sure to download the app called Gypsy Guide before you go! It's like a narrator in the back seat of your car that tells you all the most amazing turns and places to stop. We HIGHLY recommend driving to the very TOP, it does not disappoint!!! Every stop is better than the last! Tip: Bring food and drinks. They do charge a small fee for parking as well that is good for every lookout point. Bring a jacket, it gets windy at the top!
Check out our friend's Less Junk More Journey's full
Youtube Video
.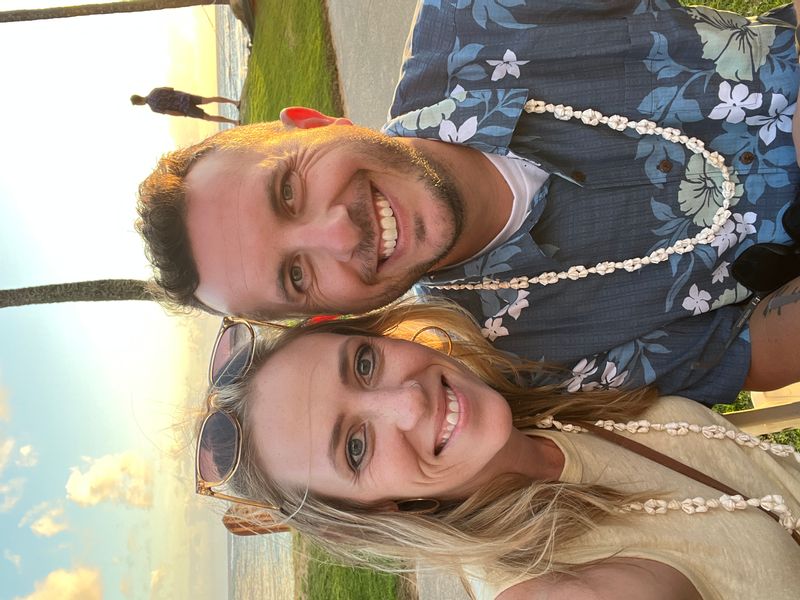 Click an image below to display the larger version.